Whenever something has to be bought, there is one perplexity that everyone faces, and that is to make the right choice between many options available. There is never a singularity of options available in the market. Brands come up with innovations and add up in the variety.
The case is similar when you have to purchase a garage door. There are many types of garage doors easily available in the market. All of them have their own sets of pros and cons, adding up to our confusion. All of them are one of their kinds. However, in order to make a wise decision, you need to keep some factors into consideration.
If you keep some factors into consideration, it will go a long way in many future big and small aspects related to easy installation, choosing affordable services, and durability. In the quagmire of options, only your sane, anticipating, and thoughtful mind can keep you afloat.
Automatic Garage Door Types – How to Choose the Best One?
There are two main categories when it comes to choosing the garage doors.
Manual Garage Door
Automatic Garage Door
The types of automatic garage doors are given, from which you can choose the best one according to your needs and requirements.
1- Sectional Garage Door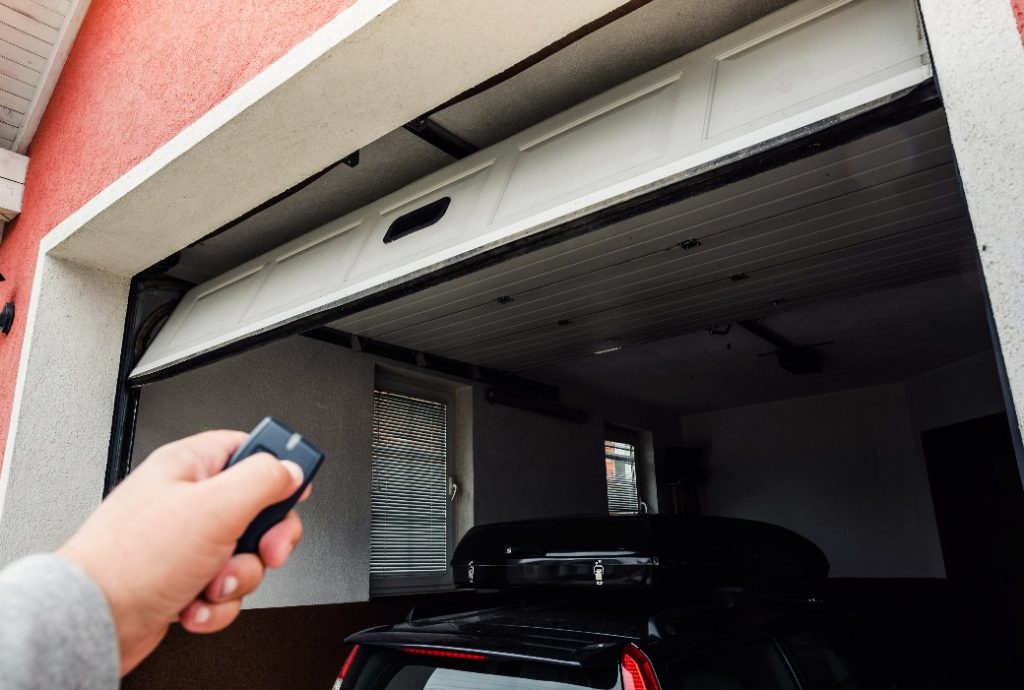 There are many sections in this type that are held together with the help of hinges. The hinges enable the door to bend open. It moves upward to a point that it opens and then it bends back to reach its horizontal track.
2- Side-Hinged Garage Door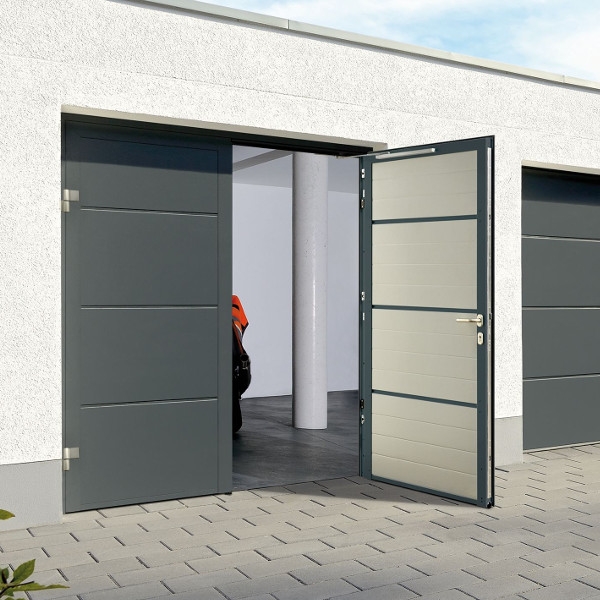 This is the classic door type that swings open while being held from the sides with the help of hinges. They are usually made up of wood but the steel side-hinged are also gaining a lot of popularity. They are often manual, but they can be automated with the help of special conversion arms,
3- Roll-Up Garage Door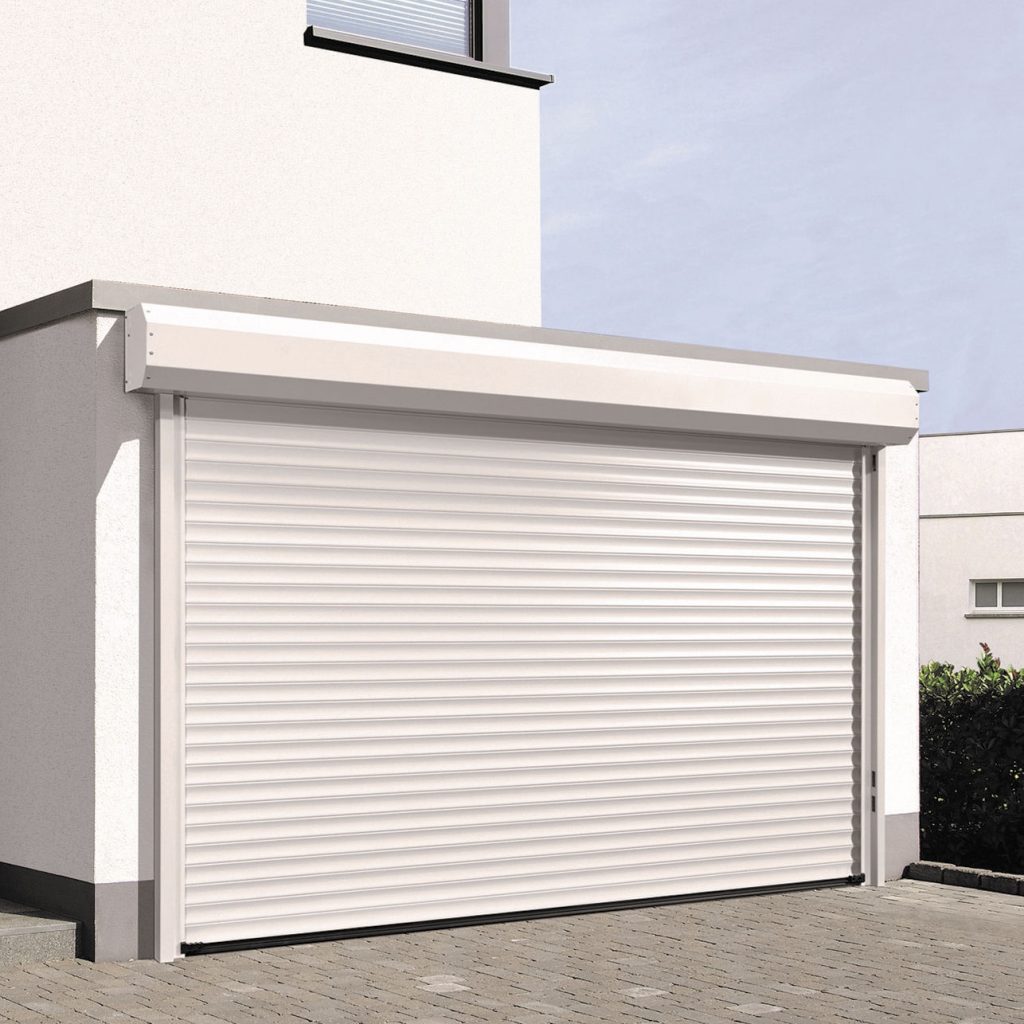 You can often find the roll-up garage doors at commercial buildings instead of home. They work best when the ceiling space is not enough. They coil around a drum placed over the door. They are very long-lasting and apt for heavy use.
4- Slide to the Side Garage Door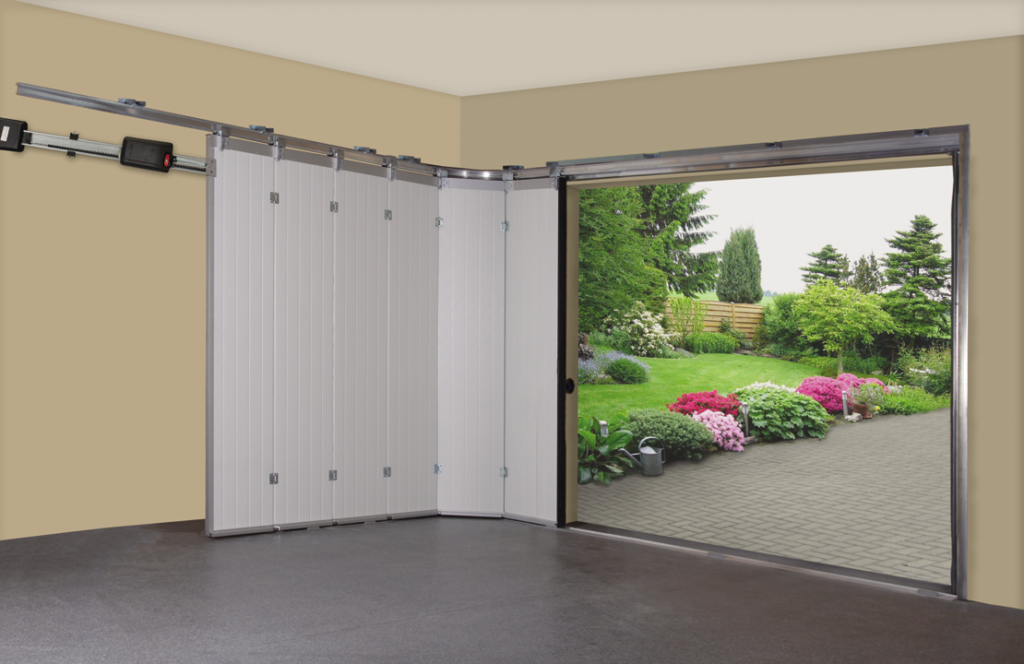 They are one of the earliest types of garage doors which have successfully sustained their position till time. The door opens to one side and slides parallel to the wall. It saves up a lot of space. They do not need balancing springs. Moreover, their trolleys are flexible enough to withstand small bumps and slopes in the floor.
5- Tilt-Up Garage Doors
This is one solid piece door. There are two types among tilt up garage doors i.e. tilt-retractable garage door & tilt-up canopy garage door. The tilt-up garage door requires a lot of space to be operated on. Moreover, as they are a little tough to operate and expensive in their rates, they are not usually found in residential buildings.
Factors You Need To Consider in Making The Garage Door Choice:
1- Location
Every location has different demands. The factor of location includes variation in the need for security, aesthetics, and material. You need to have an idea about the various requirements related to your location and make the decision accordingly.
2- Strength
The garage doors are meant to be a strong shield for your garage in every sense. You should look for the option which is eminent in its ability to be strong.
3- Long-Lasting
Garage door purchase is not a regular everyday thing. You should always pay heed to the factor of durability so that your garage door can last longer and save you from the fuss of early repair, maintenance, and replacement.
4- Material
Different types of materials can go well according to your personal needs and requirements. Steel, aluminum, vinyl, and wood, etc. are all options in the material. Every material has its own pros and cons. You can analyze and can make a wise choice then.
5- Aesthetics
Another important thing that is uncompromisable is the beauty of the garage door. You do not want the entrance of your garage to look ugly and unpleasant, especially if it is in front of your house. It can be the first thing visitors or passersby notice. Aesthetic convenience can make or break the beauty of your home's exterior.
These are some of the main factors which you need to consider while choosing the one best option suited for yourself among these 6 types of garage doors.
Conclusion:
These are some of the main types of garage doors from which you can choose the best one according to your suitability. The factors which we discussed before can help you in making the best installation and purchase choice and consequently leading you towards the most convenient and affordable home improvement decisions!