Roof Repair Signs
In the United States, every 6 out of 10 people are homeowners. If you are one of them you are enjoying certain benefits such as building equity. With all the advantages, there come a few responsibilities.
Taking care of the home roof is one of the primary duties if you want your home to be safe and long-lasting. A well-maintained roof increases the real estate value of a home as well as peace of mind. The first rule is to look for visible signs of damage.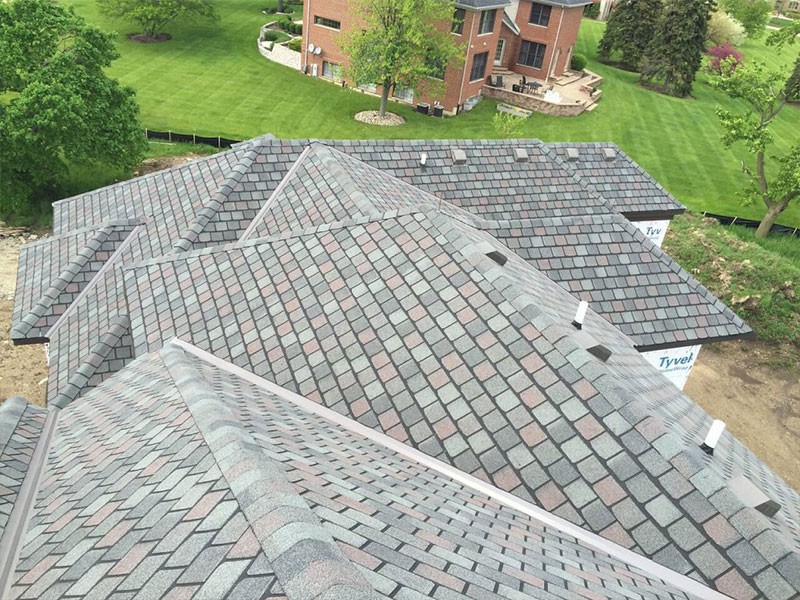 If you are successful in identifying the damages and getting them repaired soon, you are safe. The cost of roof repair is far less than roof replacement. The average cost of roof replacement in Texas is $7487! You want to avoid it but there comes a time when roof repair won't do!
Let us look at the 10 warning signs that your roof needs repair as soon as possible. Take each one of them seriously.
1. Roof Leaks
When everything about your roof seems alright and you observe some water stain on your ceiling, something is not right. Roof leaks are the most common cause of paint blistering and cracking. At times the leaking roof stains or chips the exterior paint.
 If the roof underlayment is damaged or compromised, it lets moisture in. It leaves dirty stains on the ceiling of the exterior walls. When water flows down the roof underlayment, you might see water trails running down the walls.
As soon as you find your roof leaking, inspect the water entry point. Hire a best roofer for inspection if you cannot locate the spot. Roof leak repair is the easier part when you have got the right set of skills and equipment.
2. Missing Shingles
Most of the roofs are made up of asphalt shingles. Asphalt roof has a lifespan of almost 20-25 years. The shingles are subject to extreme hold and cold weathers and they show signs of weathering after prime time. One of the most common signs includes missing shingles.
The bald spots on your roof occur because the shingles are loose and blown away by strong winds. The missing shingles are often found to be a cause of roof leaks.
It is common for a homeowner to not pay attention to the roof as it is out of sight. The delays can get extremely expensive at the end.
3. Gravel in Your Gutters
A lot of homeowners have installed gutter systems on their roofs. The primary purpose of a gutter is to carry away the excess water from the building structure. But for your delight, a gutter can do more than that.
Regular cleaning of gutter can give indications about the condition of your home roof. If you see a lot of sand or gravel in the gutters, it is alarming. The reason might be a strong wind or rain but gravels can come from the weathering shingles.
If you observe excess gravel during two consecutive gutter cleanings, inspect your roof shingles. It might be a call for roof repair or at worse, replacement.  
4. Cracked or Buckling Shingles
Shingles reaching the end of their useful life start to crack, curl or buckle. The damaged shingles significantly affect the curb appeal of a home. Some parts of the roof will look more textured than others. The damages are harbingers to serious issues like roof leaks.
 You can observe these signs when you see your roof from the ground but a detailed inspection is required to decide between roof repair and replacement. It is suggested to rely on a certified roof contractor to carry out the inspection.
5. Appearance of Dark Patches
Everything is fine with the roof shingles but certain areas of your roof are significantly darker than others. It is a call for action. The dark patches are indications of water retention and the resultant moss growth.
Moss needs very few nutrients and a continual water supply. If you get to see moss on your roof, the issue is deeper than what you saw. Get a roof inspector ASAP! The moss loosens the shingles and might be a harbinger of mold growth.
It is good to remember that mold can grow within 24 hours of water retention. It is unpleasant as well as unsafe. 
6. Sagging Roof
Roof sagging can be due to various reasons. The weak and deteriorating roof can sage under the weight of shingles and pull of gravity. Improper installation of a roof can be a reason for the sagging roof.
Winters are around the corner and you need to be super careful about the snow. A roof can sag under the weight of snow and can collapse if it goes unattended. As soon as you see your home roof sagging, you need to act right away.
7. Recent Storm
If you live in Texas, your roof is in a constant battle against the heavy rains and storms. Fluctuations in temperature and thunderstorms are two of the greatest enemies of a roof. Storms can seriously affect the structural integrity of a roof. If a recent storm has passed, get your roof inspected and repaired.
8. Daylight Through Attic
Go up in your attic on a sunny day and see if the daylight is penetrating. The breaks or damages in the roof structure allow the sunlight to reach in the home. Sunlight is good but definitely not through your roof!
9. High Utility Bills
When you see a sudden spike in your utility bills and can't figure out the reason, check your roof. High utility bills are often a result of a damaged roof.
10. Age
Any of the above signs could be an indication of an aging roof. When a competent roof installer is done with the work, he/she provides an estimate of the average lifespan.
When you have reaped the fruits of investment for enough time and your roof has aged gracefully, let it retire gracefully. Hire a roofing company near you for roof replacement.