Many good real estate agents do not get success. The reason behind it is simple it is because they underestimate the norms of the industry.
A good agent must have excellent communication skills, strong negotiation ability, and must be an expert as well as knowledgeable about the latest trends in the market.
The following traits can make an ordinary realtor into a successful property manager
Problem Solver: A good realtor has good problem-solving skills. They have the talent to turn an ordinary property into a more attractive and manageable place that could attract buyers. He should have the creativity to deal with any problem in a customized way.
Good Personality: The first impression is the last. So, a realtor must have a charming personality that leaves a lasting imprint on buyers. If you are confident, highly informed, and attentive to details, customers will listen to you and value your opinions.
Tech Expert: A property manager must be fluent in using computers and the internet. You must learn how to attract clients online. Having a website and managing it properly could profit you, and you can get a decent place in this competitive market.
Detail Oriented:  A good eye for details is a vital trait in managing the real estate business. You will have to pay attention to all the data, including pricing and customer preferences. A strong eye could prove beneficial for your business.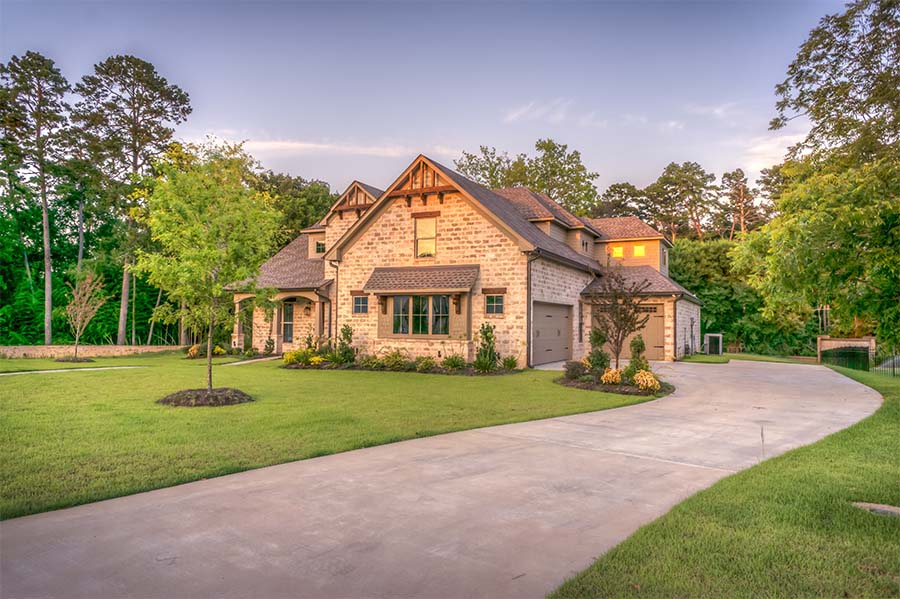 Real Estate Tips to Land Your First Client
To become successful in real estate, you will need a lot more than possessing these fine qualities. Below are some of the tips that could help you become successful in the real estate business.
1. Availability
Sometimes you get a lot of clients, and you need to deal with them. So, you must devise a system to answer your client on time. If you are unable to address their concern, then you can lose a lot of potential customers. You must know how they like to communicate with you. Are they more comfortable on text, over the phone, or mail, so whatever medium of communication they choose, you must interact with them through that medium.
2. Set Goals
Setting goals could give you a clear direction. Many people fail because they do not have set objectives. Many studies have shown that writing your goals could help you achieve them. But you have to differentiate your business goals from your personal purposes.
Here we will focus on business objectives. As a realtor, you must focus on achieving them through a measurable and actionable approach. You can jot down the list of things that you could do to attract more potential clients.
3. Marketing Strategy
Before jumping into any business, you must devise marketing tactics that you are going to use. A successful promotional strategy could help in getting a favorable outcome. It should include the questions like how are you planning to reach your target audience? What is the best platform to deliver your message? You could use Email marketing, social media marketing, or content marketing to motivate the readers.
4. Build Relationships
A good real estate agent always builds a strong bond with clients. He looks for ways to strengthen those relationships and would go the extra mile to help the buyer. The best way to accomplish it is by hearing your buyers. Listening to their fears and guiding your clients into making a profitable decision. You are not a salesman, but a helper to assist your clients.
5. Social Media Presence
Social media has completely taken the place of traditional media. So, your real estate business must have a strong presence on social media platforms. Some of the noteworthy sites include:
Instagram: With a growing audience, Instagram could help you find more profitable leads. You could use it to showcase listed houses appealingly and attractively.
Facebook: Facebook has become the leader of social media. Make a page listing your services, and run paid campaigns to inform and educate your followers. For newbies, this is a great platform to land the first potential buyer.
YouTube: Launch your channel and give your expert opinion. Establishing yourself as the leader in the industry could make you trustworthy in the eyes of people.
6. Listen to Customers
Remember, your main focus should be to listen and interact with the buyer constructively. Try to establish a connection with your customer. So, they start trusting you and find it easy to communicate with you.
7. Train With Experienced Mentor
It is best to learn all the dos and don'ts of the real estate business during the initial stage of your career. Finding an experienced professional will ensure that you understand all the basics of the industry. It will help you deal with the issues that are related to your field.
8. Using Digital Mediums
The proper use of technology can place you ahead of any experienced agent. A working website along with updated social media pages could give you a competitive edge over others. It will also help you give an appealing visual representation of the services you offer to real estate buyers.
9. Follow Up
Following up is integral for success in the property business. Once you have shown buyers the properties, do not just wait for them to contact you. It is advisable to stay in touch with your client, till they made the final decision. You can follow-up using different communication channels. Send them an email, a text, or call them.
10. Deliver the Client's Needs 
Learning what your customer wants and meeting their expectation is a sure way to land the first buyer. A new realtor must know how to talk to the buyer, answer their questions, and, most importantly, must be able to convert those buyers.
Summary
Achieving success takes time and requires effort from your side. You have to invest your time and resources to make a difference in any industry, including the real estate business. A successful agent should set a path and direction at the beginning of his career. You can use these tips to grow your experience and become an exceptional real estate manager.